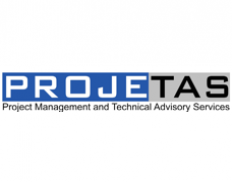 Member
PROJETAS PROJECT MANAGEMENT AND TECHNICAL ADVISORY SERVICES LTD.CO.
Member
Details
Types:
Consulting Organization, Engineering Firm
Funding agencies:
EC, EIB, KFW, WB, Other, GIZ, FAO
Sectors:
Administration, Agriculture, Corporate Social Responsibility, Environment & NRM, Pollution & Waste Management (incl. treatment), Procurement, Programme & Resource Management, Rural Development, Water & Sanitation
About
PROJETAS is a company established with an objective of providing management and technical consultancy services for national and international IFI funded projects for the urban and rural infrastructure sector in Turkey and abroad. The main focus is in the area of procurement and project management support to clients such as public institutions, development agencies, IFIs, and PIUs. On the other hand, PROJETAS also provides cooperation and coordination assistance and support to the associated/represented consultant companies with a comprehensive approach aiming the goal of business development in desired geographies, creating business partnerships and JVs exposing synergy between local and foreign companies in the process of shortlisting, contracting, and contract management including conflict resolution among the partners and between the group and client. Depending on geography and the technical complexity of the project, including different technical qualifications, skills and experience together with local knowledge, PROJETAS manages to establish multidisciplinary and multinational JVs and coordinates the partners in project management which helps associated technical consultants to lower their business development and operational costs and gives them flexibility to pursue multidisciplinary assignments. Our main focus is to provide consultancy services in the fields of urban and rural infrastructure and capacity building assignments by offering, technical assistance including hands–on training and project management, complex engineering services, architectural and structural design, construction supervision and seismic engineering together with seismic risk mitigation.