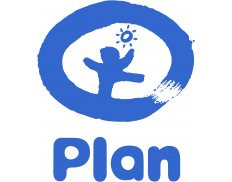 Member
Plan International Nigeria
Member
Details
Sectors:
Rural Development
Other offices:
Fiji, Lebanon, Sri Lanka, Liberia, Italy, Mali, South Sudan, Zambia, Jordan, Togo, Japan, Ethiopia, Nepal, Mozambique, Benin, Malawi, France, Egypt, Central African Republic, Hong Kong, Rwanda, Burkina Faso, Guinea-Bissau, Myanmar, Zimbabwe, Ghana, Pakistan, Philippines, Guinea, Vietnam, Paraguay, Honduras, Peru, El Salvador, Colombia, Nicaragua, Guatemala, Ecuador, Brazil, Bolivia, Dominican Republic, Indonesia, Bangladesh, India, Spain, Ireland, Cambodia, Uganda, Niger, Kenya, Haiti, Canada, Cameroon, Sierra Leone, Belgium, Finland, Sweden, Germany, Australia, UK
About
Plan International has been operating in Nigeria since 2014 to promote children's rights and equality for girls.
Over the years there has been a struggle in Nigeria to provide the country's young and vast population with a quality education. The situation has been exacerbated by violence from insurgents in the North East of the country since 2009. As a result, thousands of people have died and millions have fled their homes either within Nigeria or to neighboring countries.
The violence has also caused acute food shortages across the entire Lake Chad region.
Our key areas of work are:
Ensuring that children continue their education in safety
Reducing maternal and child mortality amongst marginalized and vulnerable women and girls
Nutritional support for mothers and young children
Protecting children from violence
Empowering young people to stand up for their rights and seek accountability from leaders.