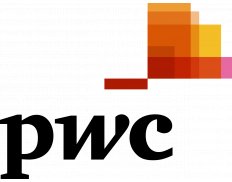 PwC - PricewaterhouseCoopers (Bosnia and Herzegovina)
Details
Legal residence:
Bosnia and Herzegovina
Types:
Consulting Organization
Funding agencies:
EC, WB, UNOPS
Sectors:
Audit, Finance & Accounting
Other offices:
Benin, Poland, Japan, Rwanda, Caribbean Netherlands, Venezuela, Turks and Caicos, Turkmenistan, Taiwan, Eswatini (Swaziland), South Korea, Sierra Leone, Senegal, Puerto Rico, Oman, New Caledonia, Monaco, Maldives, Malawi, Libya, Kyrgyzstan, Kuwait, Israel, Isle of Man, Ireland, Guinea, Guatemala, Aruba, Algeria, Bahrain, Fiji, Equatorial Guinea, El Salvador, Ecuador, Costa Rica, Congo, Channel Islands, Chad, Cayman Islands, British Virgin Islands, Bermuda, Belarus, Bangladesh, Chile, Peru, Gibraltar, Zimbabwe, Saudi Arabia, Switzerland, Zambia, New Zealand, UAE, Greece, Finland, Denmark, Canada, Austria, Laos, Honduras, Indonesia, Hong Kong, Morocco, Tunisia, Papua New Guinea, Myanmar, Japan, Uganda, Singapore, Pakistan, Bahamas, Liberia, Sudan, Lebanon, Barbados, Spain, Mexico, Egypt, Thailand, Norway, Angola, Portugal, Georgia, India, Nicaragua, Ghana, Kenya, Jamaica, Germany, Argentina, Ecuador, Bolivia, Trinidad and Tobago, Colombia, Paraguay, Uruguay, Moldova, Romania, Australia, Russia, Nigeria, Cape Verde, Botswana, USA, France, Italy, Gabon, Cambodia, Namibia, Costa Rica, Mozambique, Madagascar, Cameroon, Philippines, Netherlands, Dem. Rep. Congo, Dominican Republic, Palestine / West Bank & Gaza, Kosovo, Slovenia, Slovakia, Poland, Montenegro, Malta, Lithuania, Latvia, Estonia, Cyprus, Bulgaria, Cote d'Ivoire, Vietnam, China, Saint Lucia, Mongolia, Luxembourg, Tanzania, Czech Republic, Hungary, South Africa, Brazil, Iraq, Panama, Azerbaijan, North Macedonia, Malaysia, UK, Mauritius, Kazakhstan, Sweden, Turkey, Serbia, Sri Lanka, Jordan, Albania, France, Armenia, Croatia, Belgium, Ukraine, Uzbekistan
About
PricewaterhouseCoopers has been in Bosnia and Herzegovina since 1998, serving Bosnian and other leading clients. Our office in Sarajevo was founded at the end of 2003.
We provide Audit and Assurance Services, Advisory Services and Tax Services to local clients and foreign investors. Our staff is able to offer you, the client, practice-proven and effective solutions to whatever issues or problems you bring to us. With our local knowledge and international skill set as well as our broad industrial and service experience, we can help you gain the competitive advantage you seek.
The way we select and train our staff, the methods we use to leverage our international know-how, our in-depth knowledge of the local economic situation, and our proactive relationships with our clients together ensure that we achieve our goal: to help you, the client, do business better, more efficiently, and more profitably.
Our staff have conducted successful audits of a significant number of companies, banks and other financial institutions, and we possesses a thorough understanding of Bosnian Accounting Standards, legislation, and other regulations. And, in addition to having considerable experience serving international clients-across a wide range of industries and commercial activities-we also possess detailed knowledge of International Accounting Standards.