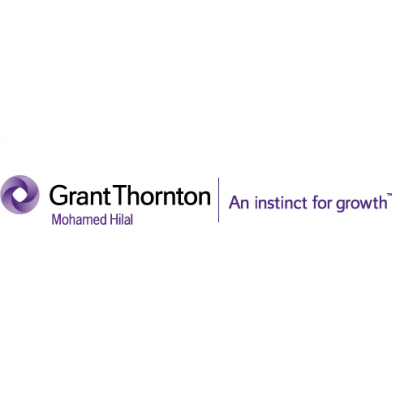 Grant Thornton Mohamed Hilal (Egypt)
Details
Types:
Consulting Organization
Funding agencies:
WB, Other, AICS / DGDC
Sectors:
Audit, Finance & Accounting, Macro-Econ. & Public Finance, SME & Private Sector
Other offices:
Burkina Faso, Austria, Saudi Arabia, Kosovo, Botswana, Tonga, Sint Maarten, Mongolia, Zambia, Lebanon, Panama, Kazakhstan, Belize, UAE, Togo, Azerbaijan, Tunisia, Cameroon, Guinea, Italy, Afghanistan, Tanzania, China, Uganda, Gabon, Mozambique, Singapore, Ireland, Kenya, Malawi, Peru, Mexico, Brazil, Ethiopia, Philippines, New Zealand, Slovakia, Bangladesh, Belarus, Moldova, Albania, Gibraltar, Sweden, Zimbabwe, Algeria, Luxembourg, Belgium, Honduras, Kyrgyzstan, Romania, Croatia, Czech Republic, Georgia, South Africa, Indonesia, Germany, Spain, Pakistan, Yemen, France, Morocco, Uzbekistan, Uruguay, Tajikistan, India, North Macedonia, USA, Namibia, Cambodia, Senegal, Serbia, UK, Turkey, Greece, Russia, Colombia, Nicaragua, Argentina, Bulgaria, Vietnam, Ukraine, Armenia
About
Grant Thornton Mohamed Hilal is the Egyptian member firm of Grant Thornton International, one of the world's leading organizations of accounting and consulting firms providing a comprehensive range of business advisory services to emerging entrepreneurial companies and International organizations such as World Bank, USAID, and United Nation. Its business services are comprehensive in nature, covering the fields of auditing, accounting, management consultancy services, corporate finance and other related financial services.
Grant Thornton International is represented in over 112 countries including U.S, UK, South Africa, China and others, bringing together 31,000 employees in over 520 offices that span the globe. Grant Thornton's combined turnover is a stunning $4.1 billion.
As a member firm of Grant Thornton International we are able to combine the knowledge and experience of our local marketplace with the technologies, methodologies and specialist resources of a professional services organization at the forefront of the global accounting and consulting professions.