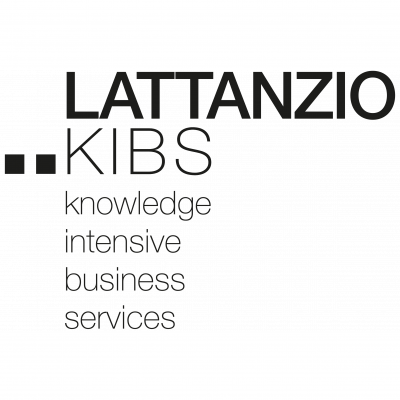 Member
Lattanzio KIBS
Member
General
Partners/Competitors
•

943
General
Partners/Competitors
•
943
Details
Types:
Consulting Organization
Funding agencies:
WOAH, ADB, AfDB, GA Canada, DANIDA, EBRD, EC, EIB, IADB, UNDP, USAID, WB, Other, AFD, ISDB, UNOPS, CoE, IFAD, UNICEF, UNIDO, FAO, ILO, ETF, UNHCR, UNESCO, EIOPA, Horizon 2020, ComSec, AICS / DGDC, NPO, UN Women, UNFPA, WFP, IOM
Sectors:
Agriculture, Anti-Corruption, Audit, Civil Society & NGOs, Corporate Social Responsibility, Culture, Decentralization & Local Development, Democratization, Design, Education, Energy, Environment & NRM, Fisheries & Aquaculture, Food Processing & Safety, Food Security, Gender, Human Resources, Human Rights, Humanitarian Aid & Emergency, Industry, Commerce & Services, Information & Communication Technology, Inst. Devt. & Cap. building, Justice Reform, Labour Market & Employment, Law, Livestock (incl. animal/bird production & health), Marketing, Media and Communications, Monitoring & Evaluation, Nuclear, Other, Procurement, Programme & Resource Management, Public Administration, Research, Risk Management (incl. insurance), Rural Development, Security, SME & Private Sector, Social Development, Trade, Training, Urban Development, Youth
About
Lattanzio KIBS is the most important Italian consulting boutique for the public sector operating on the global market. For over 20 years we have been integrating knowledge-intensive business services to modernise the public administration and foster development, both at national and international level.
Thanks to its KIBS the Company achieves an impact by deeply understanding the background, improves the information base, stimulates creative action and makes renewal processes faster and more effective:
Advisory – Organizational analysis, process analysis and change management; Programming, strategic and management control; Process innovation lab
Technical assistance – Governance and monitoring of Programs co-financed by the European Structural and Investment Funds (ESIF); Programming and implementation of Programs co-financed by the by the European Structural and Investment Funds (ESIF); Monitoring; Auditing
Monitoring & Evaluation – EU Programs evaluation (EAFRD/Rural Development, ERDF, ESF, European Territorial Cooperation and other funds); Public policies and international cooperation strategies; International cooperation Programs and Projects; Organizational assessment; System analysis; Customer satisfaction and Customer experience; Impact and performance evaluation
Learning – EU Innovative classroom learning; Digital learning content; Knowledge infrastructures; Tutoring and support services; Research & Development
Communication – EU funded Programs communication; Institutional communication; Events; Visibility campaigns; Promotion of internationalization
Digital Lab – Integrated advisory and project management; Design & Implementation; Innovation
Safety quality environment– Management systems; Legislation; Training; Organizational models
In terms of sustainability and corporate social responsibility, Lattanzio KIBS has been a UN Global Compact member since 2017, committing itself to supporting the 2030 Agenda for Sustainable Development, and a benefit corporation since 2022, pursuing purposes of common benefit and operating responsibly, sustainably and transparently towards people, territory and environment.
Lattanzio KIBS' main certifications:
ISO 9001:2015 (Quality Management System)
ISO 14001:2015 (Environmental Management System) for management consulting, research and training, publishing, information systems development and event organization
SA8000:2014 (Social Accountability International Standard) for the implementation of a social responsibility management system regarding human rights, workers' rights and their welfare
UNI/PdR 125:2022 (Gender Equality - in progress)