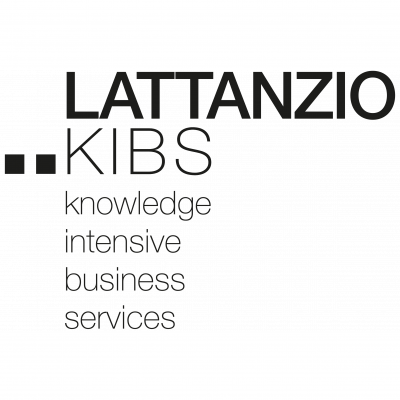 Member
Details
Types:
Consulting Organization
Funding agencies:
ADB, AfDB, DANIDA, EBRD, EC, WB, Other, LuxDev, CoE, UNICEF, ETF, UNESCO, EBA, EIOPA, ESMA, CEDEFOP, ComSec, FRONTEX, OECD, UEMOA, AU, UN Women, ECB
Sectors:
Administration, Anti-Corruption, Civil Society & NGOs, Culture, Democratization, Education, Human Rights, Inst. Devt. & Cap. building, Justice Reform, Labour Market & Employment, Monitoring & Evaluation, Other, Procurement, Public Administration, Rural Development, SME & Private Sector, Trade, Urban Development
Other offices:
Romania, USA, Belgium
About
Lattanzio KIBS is a hub of excellence offering integrated strategic consulting services to support the public sector and has been working with it for over 20 years at various levels of the institutional chain (Ministries, Regions, Local authorities) and in all geographic areas.
The company integrates its knowledge intensive business services – Technical assistance to European Structural and Investment Funds, Advisory, Evaluation, Monitoring and Customer analysis, Learning, Communication – which are vertical specializations capable to offer an innovative vision and solutions by adopting approaches, methodologies and tools resulting from multidisciplinary and natively shared know-how within the Group.
At international level, Lattanzio KIBS has developed projects which support country systems to implement innovation policies alongside national and local governments on behalf of the European Commission, the United Nations, the World Bank and some of the most relevant international cooperation funding and development organizations.
Among Lattanzio KIBS's main areas of intervention are:
Advisory – Organizational analysis, process analysis and change management; Programming, strategic and management control; Territorial governance
Technical assistance – Governance and monitoring of Programs co-financed by the European Structural and Investment Funds (ESIF); Programming and implementation of Programs co-financed by the by the European Structural and Investment Funds (ESIF); Monitoring; Auditing
Monitoring & Evaluation –EU Programs evaluation (EAFRD/Rural Development, ERDF, ESF, European Territorial Cooperation and other funds); Public policies and international cooperation strategies; International cooperation Programs and Projects; Organizational assessment; System analysis; Customer satisfaction and Customer experience; Impact and performance evaluation
Learning – EU Innovative classroom learning; Digital learning content; Knowledge infrastructures; Tutoring and support services; Research & Development
Communication – EU funded Programs communication; Institutional communication; Events; Visibility campaigns; Territorial marketing