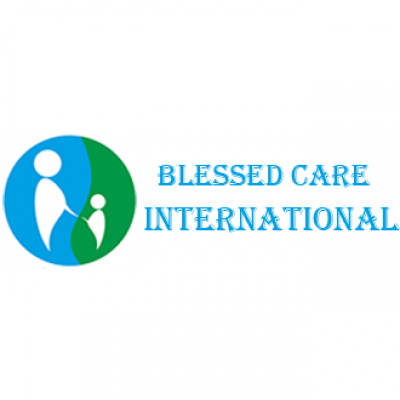 Blessed Care International
Details
Types:
NGO, Consulting Organization, Academic Institution, Utility
Sectors:
Administration, Advocacy, Agriculture, Anti-Corruption, Architecture, Audit, Banking, Border Management, Civil Engineering, Civil Society & NGOs, Conflict, Corporate Social Responsibility, Culture, Decentralization & Local Development, Democratization, Design, Disaster Reduction , Education, Electrical Engineering, Energy, Environment & NRM, Finance & Accounting, Fisheries & Aquaculture, Food Processing & Safety, Food Security, Fundraising, Furniture & Office Supplies, Gender, Grants & Grant Schemes, Health, Heating, Human Resources, Human Rights, Humanitarian Aid & Emergency, Industry, Commerce & Services, Information & Communication Technology, Inst. Devt. & Cap. building, Justice Reform, Laboratory & Measurement, Labour Market & Employment, Land & Erosion & Soil, Law, Livestock (incl. animal/bird production & health), Logistics, Macro-Econ. & Public Finance, Mapping & Cadastre, Marketing, Mechanical Engineering, Media and Communications, Micro-finance, Migration, Mining, Monitoring & Evaluation, Nuclear, Other, Pollution & Waste Management (incl. treatment), Poverty Reduction, Printing, Procurement, Programme & Resource Management, Public Administration, Refrigeration, Regional Integration, Research, Risk Management (incl. insurance), Roads & Bridges, Rural Development, Science & Innovation, Security, SME & Private Sector, Social Development, Standards & Consumer Protection, Statistics, Telecommunications, Tourism, Trade, Training, Translation, Transport, Urban Development, Vehicles, Water & Sanitation, Water Navigation & Ports & Shipping, Youth
About
Blessed Care International (BCI) is a non-profit, non-political, and non-governmental organization.
BCI is a charity organization, which aims at providing basic resources to vulnerable populations .We focus on the homeless, orphans, amputees, rural areas, destitute and the vulnerable with lack of basic amenities to support their daily survival. We are an operational NGO, meaning we plan and carry out boots-on-the-ground projects to accomplish our objectives. This requires a great deal of careful planning, communication, and local involvement for each project.BCI. our personal goal is to help the less privileged. Today, the vision now serves as a perfect platform to help people across the world.
We principally help those who are most vulnerable or hardest to reach in society: the disabled, people living with HIV/AIDS, commercial sex workers, women and youth ect
The organization has been providing training, facilitating skill building that will improve livelihoods and empowers these vulnerable populations. In addition to raising awareness of the issues facing these communities, we also continuously work with community-based organisations to implement their own projects
OUR MISSION Redefining the future of the less privileged in the society
OUR VISION Giving hope to the hopeless and less privileged in society
AIM
• To share equally among targets, various basic resources to aid their daily survival.
• To provide basic education to reduce/eliminate illiteracy in the community. To provide education for the less fortunate.
• To provide an agricultural base in farming as a major source of income. Job opportunities and daily food for deprived communities.
• To empower the poor and the less privileged to fund their own opportunities. To equip the youth with financial assistance to establish themselves.
• To promote sports, events, and entertainment events among the communities.
• To empower community based organization in the rural communities to help sustain their projects.
• To fight against disease outbreaks like malaria, venereal diseases, HIV and AIDs, TB, etc.
• To reduce/eliminate sex and human trafficking from children and adults.
• To promote gender equality.
• Faith Based: To use faith as basis to transform lives. No matter the denomination whether Christian, Muslim, Atheist or other, we believe, humanity considers placing the interest of others first thereby helping with what we can to fend for the needy.
• The Aged: We give back to the aged society. These are a category of adults who live in communities that have no seeming assistance.
• Entertainment: We organize entertainment events in remote areas that desire but are not privy to entertainment opportunities.
• Volunteering: We welcome all hands and interests on board. All you need is to register with us, be willing and ready to assist, and the rest, we will do.
• Health Care: We partner with health practitioners to visit targeted villages to vaccinate and offer medical attention.
• Water Distillation and Purification: The conditions of drinking water in some rural areas in Ghana and Africa as a whole are contaminated and very harmful to the human bodies, yet with no choice, these waters are used for drinking, bathing and cooking purposes. Our research team locates these communities and partner to purify their water and provide them with bore holes to aid the availability of clean drinking water.