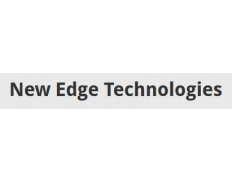 New Edge Technology Pvt. Ltd.
Details
Types:
Consulting Organization
Sectors:
Education, Information & Communication Technology
About
New Edge Technologies Private Limited is an IT system integrator registered under the Companies Act of the Kingdom of Bhutan. We offer end-to-end IT solutions covering all components of IT infrastructure and systems – software applications, hardware, networking, OS, database and security. New Edge has built up a strong team of Bhutanese IT professional. Our team members have many years of work experience, undergone post graduate training programs and OEM certifications. OEM certifications and trainings include Linux, Microsoft, Cisco, IBM, Oracle, Check Point, EC Council (security), Tyco (structured cabling), Axpert, and eZee (hotel management) systems.