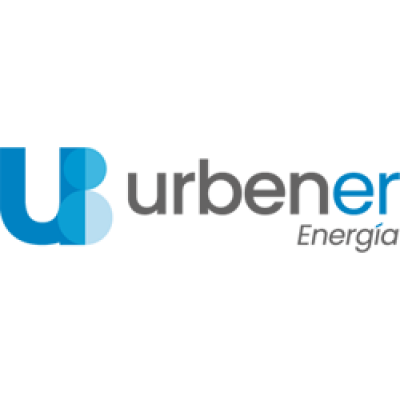 Sistemas Urbanos De Energias Renovables SL (Urbener)
Details
Types:
Consulting Organization
Funding agencies:
Other, Horizon 2020, Horizon Europe
About
We are an energy aggregator, we group demand and generation allowing you to act as a single entity in the purchase and sale of energy and providing services to the electrical system.
Services

Analysis and decision making.
We carry out a precise mathematical analysis, offering the necessary information for decision making, creating the best personalized energy supply strategy in each case.

Market access.
Access to energy markets requires time and different administrative processes, we carry out all the necessary steps so that you do not have to invest your time in it.

Indirect and Direct Representation.
We exercise the two types of Representation that exist in the electricity market: DIRECT, Representation on behalf of and on behalf of another person, and INDIRECT, Representation on behalf of and on behalf of another person.

Aggregate demand management (Indirect Representation).
In this type of Representation, the consumption of our clients is individualized, the management of consumption is aggregated in our Programming Units, RD 596/2016 defines the Indirect Representation.

Electrical Balance Services.
We help you identify your flexible capacity and enable your facilities with a monitoring team so that you can easily provide Balancing Services to the Electric System.

Settlement with markets.
The liquidation of the energy is real, we transfer the liquidation without added costs, perfectly reflecting the liquidated concepts.

Control platform, Energy Manager.
Appropriate tools are needed for excellent management. Energy Manager is fully developed by Urbener, designed and executed to facilitate entry into the Markets and their respective settlements.

Management of bilateral contracts with physical delivery of energy (CBF).
We represent energy buyers and producers in order to sign bilateral agreements that favor both parties.

Innovation.
From the beginning we have understood the importance of bringing the new possibilities offered by wholesale markets closer, which is why we are immersed in future projects that develop new tools that we put at your disposal.

e-Mobility. Infrastructure management for electric vehicles.
We have developed the e-Mobility platform for the management of electric vehicle recharging infrastructure. It is a public network in real time, open to all Point Operators and users. It allows you to operate remotely to view the available points, reserve and check charges and invoices.
We want to improve the competitiveness of energy consumers and producers through new technologies and digital transformation to offer products and services that benefit society as a whole.