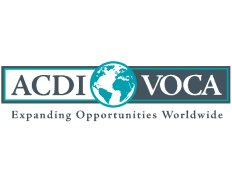 Member
ACDI/VOCA (USA - HQ)
Member
Details
Funding agencies:
ADB, FCDO, EBRD, MCC, UNDP, USAID, WB, Other, GIZ, NORAD, US DoS
Sectors:
Agriculture, Food Security, Macro-Econ. & Public Finance, Poverty Reduction, SME & Private Sector, Social Development
About
Since 1963 and in 148 countries, ACDI/VOCA has empowered people in developing and transitional nations to succeed in the global economy. Based in Washington, D.C., ACDI/VOCA is a nonprofit international development organization that designs and delivers technical and management solutions in agriculture, economic growth, and resilience to promote economic prosperity and social inclusion.