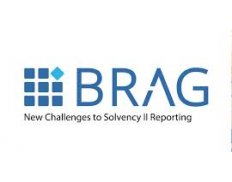 Member
BUSINESS REPORTING ADVISORY GROUP (BRAG)
Member
Details
Types:
Consulting Organization
Funding agencies:
EC, WB, EBA, EIOPA, ESMA, ECB
Sectors:
Banking, Information & Communication Technology
About
Business Reporting – Advisory Group is a leading international XBRL advisor committed to delivering informative content on a variety of XBRLand financial and business data modelling topics. With unique XBRL software market knowledge and software neutrality, we deliver training, advisory and implementation services concerning taxonomies and their extensions to various companies and institutions. The comprehensive guidance of BR-AG experts supports Clients of diverse fields, such as: Standard Business Reporting, banking, financial supervision, capital market, statistics, business analysis, IT and insurance. We also help software vendors create solutions that will meet strict requirements of new reporting ordinances.
The quality of our advisory and technical services was built on practical experience and recognized BR-AG expertise. Collaborating with regulatory and supervisory authorities, financial institutions as well as fin-tech and reg-tech companies, BR-AG is actively engaging in the process of raising the digitization, transparency, shareability and interoperability of data to facilitate and enhance the efficiency of data reporting, collection, validation and analysis processes as well as the understanding of financial, market and transactional data; to increase internal reliability and quality of data as well as public trust towards financial and business data and services; to tackle data sharing constraints in financial environments.
The projects successfully delivered by BR-AG involve data governance, data modelling (including collaborative data modelling solutions); electronic data exchange standards; analytical models and systems; standardised data processing platforms; business analysis, reporting requirements' and regulatory frameworks' analysis; software design, development and integration; enterprise and market architectures; implementation of technical standards and identifiers (XBRL, ISO20022, SDMX, LEI, UPI, UTI); quality assurance and testing.