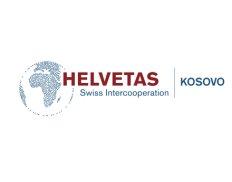 HELVETAS Swiss Intercooperation Kosovo
Details
Sectors:
Environment & NRM, Food Security, Programme & Resource Management
Other offices:
Bolivia, Sri Lanka, Burkina Faso, Haiti, Guatemala, USA, Mozambique, Pakistan, Honduras, Vietnam, Cameroon, Tanzania, Albania, Benin, Myanmar, Madagascar, Ethiopia, Mali, Vietnam, Tajikistan, Germany, Nepal, Peru, Laos, Bangladesh, Kyrgyzstan, Switzerland
About
HELVETAS Swiss Intercooperation is one of the most experienced and largest development organisations in Switzerland. It came into existence on 1 July 2011 through the merger of two organisations: Helvetas (founded in 1955) and Intercooperation (founded in 1982).
Our vision is a just world in which all men and women determine the course of their lives in dignity and security, using environmental resources in a sustainable manner.
HELVETAS Swiss Intercooperation - Kosovo implements projects that contribute to realizing this vision in Kosovo.