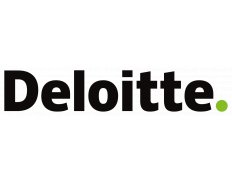 Details
Legal residence:
Bulgaria
Types:
Consulting Organization
Funding agencies:
EBRD, EC, WB, GIZ
Sectors:
Audit, Finance & Accounting, Inst. Devt. & Cap. building
Nr. of employees:
201-500
Other offices:
Burundi, South Sudan, Pakistan, Tunisia, India, Thailand, Israel, New Zealand, Timor-Leste, Togo, Germany, Bangladesh, Lebanon, Saudi Arabia, Iceland, Finland, Malta, Malaysia, Lithuania, Latvia, Estonia, El Salvador, Cambodia, Austria, Gabon, Malawi, Madagascar, Congo, Morocco, Slovenia, Jordan, Papua New Guinea, Tunisia, Cayman Islands, Bermuda, US Virgin Islands, Barbados, Mauritius, Belarus, Algeria, Dem. Rep. Congo, Uzbekistan, Japan, Sweden, Philippines, Ireland, Indonesia, Venezuela, Honduras, Guatemala, Dominican Republic, Chile, Canada, Ecuador, Switzerland, Denmark, Australia, Italy, Trinidad and Tobago, Singapore, China, Zambia, Ghana, Germany, Zimbabwe, South Korea, Portugal, Peru, Armenia, Panama, Greece, Palestine / West Bank & Gaza, UK, Bolivia, Slovakia, Norway, Angola, Benin, Mongolia, Namibia, Montenegro, Paraguay, Bosnia and Herzegovina, UAE, Tajikistan, Uruguay, Kyrgyzstan, Colombia, Mexico, Brazil, Cameroon, Luxembourg, Nigeria, Botswana, Cyprus, Nicaragua, Moldova, Uganda, Spain, Tanzania, Mozambique, Egypt, Kazakhstan, Turkey, North Macedonia, Kenya, Bahrain, Jamaica, Gambia, South Africa, Romania, Costa Rica, Ukraine, Kosovo, France, Russia, Argentina, Caribbean Netherlands, Serbia, Croatia, Belgium, Azerbaijan, Cote d'Ivoire, Albania, Netherlands, India, Georgia, Poland, Czech Republic, Hungary, Vietnam, Senegal, USA
About
Deloitte is the brand under which tens of thousands of dedicated professionals in independent firms throughout the world collaborate to provide audit, consulting, financial advisory, risk management, and tax services to selected clients.
In Bulgaria the services are provided by Deloitte Bulgaria EOOD and Deloitte Audit OOD (jointly referred to as "Deloitte Bulgaria") which are affiliates of Deloitte Central Europe Holdings Limited. Legal services are provided by the independent Bulgarian law firm Deloitte Legal. Deloitte Bulgaria is one of the leading professional services organizations in the country providing services in audit, consulting, financial advisory, risk management, tax and legal services through over 240 national and specialized expatriate professionals.
Address:
103 Alexander Stambolijski blvd., Sofia Tower (Mall of Sofia)
Sofia 1303
Your activity on our account is monitored via placement of cookies collected by the platform provider. Our access to collected data is limited to statistics (not revealing any personal details) about the visitors and interactions that helps us in delivering relevant content. We are not engaged to any other purpose of processing as described in the privacy policy of the platform provider.