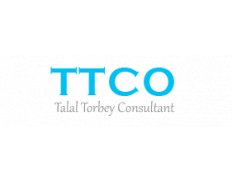 TTCO - Talal Torbey Consultant
Details
Types:
Consulting Organization
Funding agencies:
EC, EIB
Sectors:
Architecture, Civil Engineering, Human Resources, Inst. Devt. & Cap. building, Justice Reform, Mechanical Engineering, Media and Communications, Micro-finance, Monitoring & Evaluation, Pollution & Waste Management (incl. treatment), Procurement, Programme & Resource Management, Rural Development, Telecommunications, Transport, Urban Development
About
TTCO is a specialized company, created to administer, manage and implement development projects financed by International Donors. More specifically we have extensive experience in Framework Contracts financed by the European Commission. Our success in this business is supported by one of the largest database of consultants across the world.
TTCO is based in France and managed by a staff of professionals who possess a broad multidisciplinary capacity.
TTCO specializes in the provision of planning, design and management services for infrastructure development worldwide, with interests in transportation, water, urban planning, rural development and environment. The company is undertaking commissions in over 20 countries. As a result, we offer competitive rates and consistently high standards of performance and management. Our internal infrastructure enables us to develop project teams to precisely match the needs of our clients.