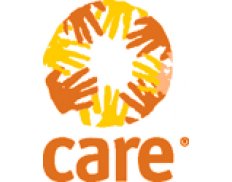 CARE International (UK)
General
Partners/Competitors
•

199
General
Partners/Competitors
•
199
Details
Funding agencies:
DANIDA, FCDO, EC, Other
Sectors:
Human Rights, Poverty Reduction, Social Development
Other offices:
Lesotho, Kenya, Lebanon, Syria, Serbia, Angola, Burkina Faso, Tanzania, Armenia, Niger, Madagascar, Mali, Vanuatu, Colombia, Togo, Nigeria, Turkey, Cote d'Ivoire, Cameroon, Somalia, Indonesia, Haiti, Ghana, Chad, Dem. Rep. Congo, Rwanda, South Sudan, Zimbabwe, Iraq, Switzerland, Georgia, Laos, Morocco, Philippines, Sierra Leone, Ethiopia, Tanzania, Cambodia, Zambia, Timor-Leste, Vietnam, South Africa, Pakistan, Kenya, Sudan, Bosnia and Herzegovina, Kosovo, Peru, Nepal, Bangladesh, Malawi, Benin, USA, Uganda, Australia, El Salvador, Brazil, Norway, Egypt
About
CARE International is one of the world's three biggest aid agencies.
In the last year, we worked in 87 countries, supporting 905 poverty-fighting projects that reached more than 82 million people.
Our mission is to create lasting change in poor communities and we put money where it is needed most.
With more than 60 years' practical and hands-on experience, our programmes tackle the deep-seated root causes of poverty, not just the consequences.
This often involves working across a range of areas where people's needs are very tangible - provision of clean water, health services and teacher-training, for example.