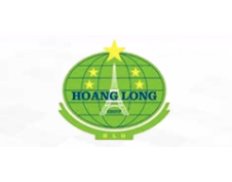 Hoang Long Trading Construction Consultant JSC
Details
Types:
Consulting Organization, Engineering Firm, Supplier
Funding agencies:
ADB, WB
Sectors:
Civil Engineering, Industry, Commerce & Services, Rural Development, Trade, Water & Sanitation
About
Hoang Long Trading Construction Consultant JSC - Becoming the leading economic corporation in Vietnam with a well defined and appropriate path to integrate into the world economy
BUSINESS LINES
- Primary processing materials for tobacco production. - Trading cigarettes, tobacco raw materials, auxiliary materials and materials.
- Leasing: machinery, equipment for tobacco production.
- Trading in raw materials, printing materials, machinery and equipment of all kinds.
- Printing packaging for production of goods, tobacco.
- Leveling.
- Construction: housing, transportation, civil, industrial, irrigation; To invest in the construction of urban and industrial technical infrastructures.
- Trading: construction materials, cymbals.
- Real estate business with ownership or rent; renting houses, urban and industrial technical infrastructure, renting and leasing warehouses.
- Exploiting land; Mining: sand, stone, gravel (outside the province).
- Hotel and tourism services.
- Trading and processing fresh and frozen seafood, agro-forestry products.
- Trading in metals, chemicals (except strong toxic chemicals).
- Exploiting underground water, supplying clean water to the population and industry.
- Producing, trading bottled pure water, wine, beer, soft drinks, fruit juices.
- Advertising with posters, posters, banners.
- Activities of football clubs, volleyball, table tennis, badminton, tennis; Sale and transfer of players; Selling sports equipment.
- Cargo transportation by road, waterway.
- Business: cars, motorcycles of all kinds.
-
Providing services for development of residential areas, urban areas. - Advising enterprises on the establishment and implementation of business projects: Formulation of investment projects, bidding consultancy, project management. judgments; Construction consulting (except design, supervision, survey works).
- Trading petrol, oil, gas and related products.
- Production of aquatic seeds, aquaculture inland; inland fisheries.
- Production of animal feed, poultry and aquatic products.
- Trading: food, agricultural and forestry raw materials (except wood, bamboo), live animals (except wild animals, rare animals that need protection).
- Produce wine.
- Drainage and waste water treatment.
- Construction and installation of sewer systems.
- Buying, selling (wholesale, retail) materials and equipment in the water sector.
- Producing, processing and trading fertilizers of all kinds.

The Group has its subsidiaries (subsidiaries): Technology and Commerce Company, Infrastructure Development and Investment Company, Sai Gon Hoang Long Taxi Company, Hoang Long Seafood Processing Company, Hoang Long Aquaculture Company and its associates: Thanh My Joint Stock Company (60% of charter capital) Hoang Long Mekong Company, Thanh Thy Company.
The Group operates in many fields with an average growth rate of 30-35%. At the same time, it is a non-state owned enterprise with a membership of the Communist Party of Vietnam, Youth Union, Trade Union ... and is one of the leading enterprises in more than 4,000 companies operating in Long An.