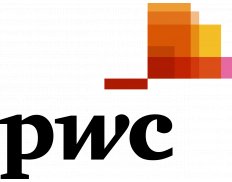 PwC - Isla Lipana & Co (PricewaterhouseCoopers Philippines)
Details
Legal residence:
Philippines
Types:
Consulting Organization
Funding agencies:
ADB, WB
Sectors:
Audit, Finance & Accounting
Nr. of employees:
501-1000
Other offices:
Benin, Poland, Japan, Rwanda, Caribbean Netherlands, Venezuela, Turks and Caicos, Turkmenistan, Taiwan, Eswatini (Swaziland), South Korea, Sierra Leone, Senegal, Puerto Rico, Oman, New Caledonia, Monaco, Maldives, Malawi, Libya, Kyrgyzstan, Kuwait, Israel, Isle of Man, Ireland, Guinea, Guatemala, Aruba, Algeria, Bahrain, Fiji, Equatorial Guinea, El Salvador, Ecuador, Costa Rica, Congo, Channel Islands, Chad, Cayman Islands, British Virgin Islands, Bermuda, Belarus, Bangladesh, Chile, Peru, Gibraltar, Zimbabwe, Saudi Arabia, Switzerland, Zambia, New Zealand, UAE, Greece, Finland, Denmark, Canada, Austria, Laos, Honduras, Indonesia, Hong Kong, Morocco, Tunisia, Papua New Guinea, Myanmar, Japan, Uganda, Singapore, Pakistan, Bahamas, Liberia, Sudan, Lebanon, Barbados, Spain, Mexico, Egypt, Thailand, Norway, Angola, Portugal, Georgia, India, Nicaragua, Ghana, Kenya, Jamaica, Germany, Argentina, Ecuador, Bolivia, Trinidad and Tobago, Colombia, Paraguay, Uruguay, Moldova, Romania, Australia, Russia, Nigeria, Cape Verde, Botswana, USA, France, Italy, Gabon, Cambodia, Namibia, Costa Rica, Mozambique, Madagascar, Cameroon, Netherlands, Dem. Rep. Congo, Dominican Republic, Palestine / West Bank & Gaza, Kosovo, Slovenia, Slovakia, Poland, Montenegro, Malta, Lithuania, Latvia, Estonia, Cyprus, Bulgaria, Bosnia and Herzegovina, Cote d'Ivoire, Vietnam, China, Saint Lucia, Mongolia, Luxembourg, Tanzania, Czech Republic, Hungary, South Africa, Brazil, Iraq, Panama, Azerbaijan, North Macedonia, Malaysia, UK, Mauritius, Kazakhstan, Sweden, Turkey, Serbia, Sri Lanka, Jordan, Albania, France, Armenia, Croatia, Belgium, Ukraine, Uzbekistan
About
We at Isla Lipana & Co. have provided professional services in the Philippines for 96 years. We stick to the highest quality standards in delivering audit and assurance, tax and advisory services within and outside the Philippines.
Clients and industries

Our clients include government agencies and leading corporations, both local and foreign, across different industries. We mainly serve these industries:
Consumer and industrial products and services.

Financial services.

Technology, information communications and entertainment.

Other services and emerging enterprises.

Our diverse team of experienced professionals includes accountants, tax advisers, systems analysts, economists, human resources professionals, project development managers, industrial engineers, and investment advisors.

Our purpose and values:
Our purpose is to build trust in society and solve important problems.
In an increasingly complex world, we help intricate systems function, adapt and evolve so they can benefit communities and society – whether they are capital markets, tax systems or the economic systems within which business and society exist. We help our clients to make informed decisions and operate effectively within them.