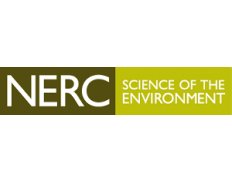 NERC - Natural Environment Research Council
General
Partners/Competitors
•

964
General
Partners/Competitors
•
964
Details
Funding agencies:
ADB, EC, FP7, Horizon 2020, BEIS
Sectors:
Land & Erosion & Soil, Research
Nr. of employees:
1001-5000
About
NERC - the Natural Environment Research Council - is the driving force of investment in environmental science in the UK. NERC advances the frontier of environmental science by commissioning new research, infrastructure and training that delivers valuable scientific breakthroughs. We do this because understanding our changing planet is vital for our wellbeing and economic prosperity.
We invest public money in world-leading science, designed to help us sustain and benefit from our natural resources, predict and respond to natural hazards and understand environmental change. We work closely with policymakers and industry to make sure our knowledge can support sustainable economic growth and wellbeing in the UK and around the world.