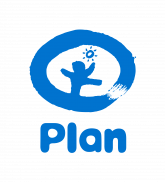 Details
Funding agencies:
EC, MFA Finland, UN
Sectors:
Education, Gender, Health, Human Rights, Training, Water & Sanitation, Youth
Other offices:
Fiji, Lebanon, Sri Lanka, Liberia, Italy, Mali, South Sudan, Zambia, Jordan, Togo, Nigeria, Japan, Ethiopia, Nepal, Mozambique, Benin, Malawi, France, Egypt, Central African Republic, Hong Kong, Rwanda, Burkina Faso, Guinea-Bissau, Myanmar, Zimbabwe, Ghana, Pakistan, Philippines, Guinea, Vietnam, Paraguay, Honduras, Peru, El Salvador, Colombia, Nicaragua, Guatemala, Ecuador, Brazil, Bolivia, Dominican Republic, Indonesia, Bangladesh, India, Spain, Ireland, Cambodia, Uganda, Niger, Kenya, Haiti, Canada, Cameroon, Sierra Leone, Belgium, Sweden, Germany, Australia, UK
About
Plan is an international development organisation promoting children's rights. Plan has been operating in Finland since 1998. Plan International was founded in 1937.Today, around 30,000 people in Finland support our work. Plan is the largest organisation practising child sponsorship in Finland. Plan has no religious or political affiliations.Plan receives funding from The Finnish Ministry of Foreign affairs, and we are one of the ten partner organisations of the ministry. With their support we run programs in 15 countries. European Union also supports our work.Through Plan, your help is delivered quickly and reliably. Plan International works in 69 countries and runs development programs in 50 countries. There are fundraising national offices in 22 countries.In Plan's world, human rights are respected and children realise their full potential as members of society. In addition to development projects and child sponsorship in developing countries, we also work on a national level in Finland, focus on corporate partnerships, advocacy work and communication.At Plan, we not only listen to children but let them participate in our work and make decisions for themselves.