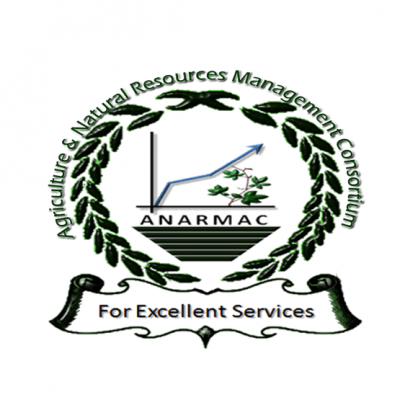 ANARMAC - Agriculture and Natural Resources Management Consortium
Details
Types:
NGO, Consulting Organization
Sectors:
Advocacy, Agriculture, Civil Society & NGOs, Decentralization & Local Development, Design, Disaster Reduction , Energy, Environment & NRM, Fisheries & Aquaculture, Food Processing & Safety, Food Security, Gender, Industry, Commerce & Services, Inst. Devt. & Cap. building, Labour Market & Employment, Land & Erosion & Soil, Macro-Econ. & Public Finance, Mapping & Cadastre, Marketing, Monitoring & Evaluation, Poverty Reduction, Programme & Resource Management, Research, Rural Development, Science & Innovation, SME & Private Sector, Social Development, Standards & Consumer Protection, Statistics, Training, Youth
About
ANARMAC is an internationally management consortium established in 2003. The staff complement has a wider range of proffessionals covering; General Agriculture, Agricultural Economics, Agribusiness Management, Value Chain Analysis, Rural Development, Environmental Economics, Environmental and Natural Resources Management, Market Analysis, Policy Analysis and Development, Climate Change Adaptation, Building Resilience, Disaster Risk Management, Food Security, Livelihood Analysis and other cross cutting issues such as Environmental Impact Assessments, Gender Governance including working with Farmers Association/groups, Cooperatives and SMEs.