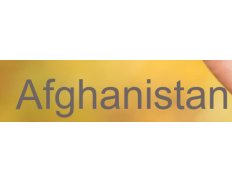 Afghanistan Foundation former ( Foundation for Afghanistan)
Details
Types:
NGO, Consulting Organization
Sectors:
Advocacy, Civil Society & NGOs, Education, Humanitarian Aid & Emergency, Public Administration, Research, Training
About
The Afghanistan Foundation's (AF) mission as a international non-profit, non-governmental organization (NGO), is to seek to provide critical information, independent research, policy formulation, development efforts, humanitarian assistance, and to educate the general public and international policymakers about the nation of Afghanistan and the region.
The vision and goal of the Afghanistan Foundation is to assist in addressing these and other important matters.The Afghanistan Foundation was formed as a non-profit, non-partisan, corporation in Washington, D.C., and Arlington, Virginia, prior to the September 11, 2001, terrorist attacks on the United States. 
The Afghanistan Foundation was established and co-founded by Philip Smith and other concerned American and Afghan leaders, scholars and policy experts--- including current and former Afghan officials, U.S. government officials, Members of Congress, diplomats, business entreprenuers, advocates, and community leaders.