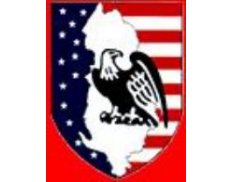 Albanian-American Enterprise Fund "AAEF"
Details
Types:
Consulting Organization
Sectors:
SME & Private Sector
About
The Albanian-American Enterprise Fund or "AAEF" is a not-for-profit, US corporation established pursuant to the Support for East European Democracy Act of 1989, ("SEED ACT"). The AAEF's primary purpose is to promote private sector development. To accomplish this, the AAEF invests in or lends to a wide array of private enterprises and provides guidance and advice on management issues to its portfolio investments. In addition, AAEF provides its portfolio investments with training to establish best business practices that incorporate acceptable financial reporting standards.
The AAEF was incorporated in 1995 with a committed capital of $30 million from a grant administered by USAID. Members of the Board of Directors are appointed by the President of the United States. The AAEF maintains offices in Tirana, Albania, and New York, NY. The Fund is managed by professional investment managers with the guidance of the Board of Directors.
Since its inception the AAEF has invested in or lent to 40 Albanian companies. As of September 30, 2009, net assets of the AAEF amounted to $191 million.