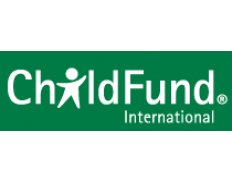 ChildFund International - USA (HQ) (formerly Christian Children's Fund)
Details
Types:
Consulting Organization
Funding agencies:
FCDO, USAID, WB, Other
Sectors:
Disaster Reduction , Education, Food Processing & Safety, Health, Micro-finance, Security, Social Development, Water & Sanitation, Youth
Nr. of employees:
1001-5000
Other offices:
Brazil, Laos, Georgia, Vietnam, Honduras, Sierra Leone, Timor-Leste, Rwanda, Ethiopia, Indonesia, Uganda, Kiribati, Guatemala, Ecuador, Zambia, Germany, South Korea, Japan, Ireland, India, New Zealand, Belgium, Senegal, Gambia, Afghanistan, Australia, Kenya, Philippines, Thailand, Panama
About
ChildFund International is inspired and driven by the potential that is inherent in all children; the potential not only to survive but to thrive, to become leaders who bring positive change for those around them.
The heart of ChildFund International remains the one-to-one connection made through child sponsorship. Our work began in 1938 with an effort to build orphanages for the children who had been left without homes or families in the wake of the second Sino-Japanese War.
These orphanages were funded by individuals in America who \"sponsored\" an orphaned child in China. This approach continues today.
What began as a modest effort to build and operate orphanages, has evolved into a global force working for children encompassing the globe. Our area of excellence and great strength is our deep understanding of children\'s experiences of deprivation, exclusion and vulnerability, and our dedication to placing those experiences at the center of our policy and practice.
We work in 31 countries, assisting approximately 15.2 million children and their family members, regardless of race, creed or gender. Our distinctive approach focuses on working with children throughout their journey from birth to young adulthood, as well as with families, local organizations and communities globally to create the environments children need to thrive.