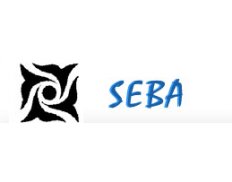 SEBA - Council for Socio Economic Benevolent Action
Details
Types:
Consulting Organization
Funding agencies:
DFAT Australia, FCDO, NORAD
Sectors:
Agriculture, Education, Environment & NRM, Food Security, Fundraising, Gender, Grants & Grant Schemes, Health, Human Rights, Humanitarian Aid & Emergency, Land & Erosion & Soil, Media and Communications, Micro-finance, Pollution & Waste Management (incl. treatment), Poverty Reduction, Rural Development, Science & Innovation, Social Development, Standards & Consumer Protection, Training, Water & Sanitation, Youth
About
SEBA - Council for Socio Economic Benevolent Action is an non profit making non political and non religious organisation, formed by a group of young and experienced professionals drawn from various trade and sector of the society, with a common desire to make meaningful contribution to the society, bearing IGR Registration no-22006 / 184, of 2004-2005, & District Registration No-5918-424 of 96-97 . W orking in Orissa since April 1994 with the aim for improving all round development of the society by focusing on Education and development of Socio Economic standard of the people.
Focusing on the local problems of short fall in Agriculture, Education, Health & Socio Economic situation \\\' SEBA \\\' has taken an integrated innovative approach to solve the problems. 'SEBA' has sufficient number of experienced and well qualified staff and strong group of committed volunteers to execute the various developmental projects.

In last years we got aid from Government of India, Department of Science & Technology, New Delhi for an amount of Rs. 56,800/- towards Science Writing, Journalism & Illustrations workshop, Rs. 10,000/- from Govt. of Orissa, ST & SC Development Department, Bhubaneswar for Eradication of drug abuse & alcoholism programme, Rs. 10,000/- from the State Social Welfare Advisory Board, Orissa, towards Awareness Generation programme for Rural and poor women , Grant of Rs 71600/- from NABARD for Technical REDP Training on Bamboo Craft. We have also completed one Check Dam in Village Nuadihi with CAPART\\\'s assistance of Rs. 2,10,166/-. We have organized the activities in Mayurbhanj district as nodal agency during the Year of Scientific Awareness-04 (A programme of NCSTC, DST, Govt of India) with assistance from Govt of India, Department of Science & Technology, New Delhi. We got books from Raja Rammohan Ray foundation for our Rural library. Our organisation is also got registration under section 80G of Income Tax Act 1961.