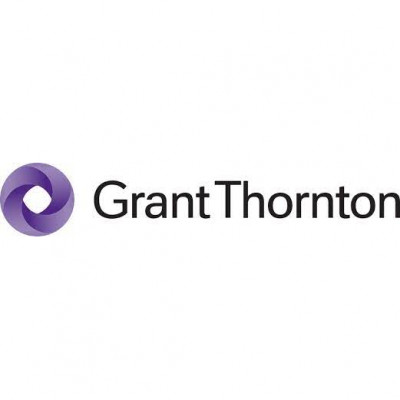 Details
Types:
Consulting Organization
Funding agencies:
ADB, AfDB, EC, MCC, WB, Government
Sectors:
Audit, Finance & Accounting
Nr. of employees:
5001-10000
Other offices:
Burkina Faso, Austria, Saudi Arabia, Kosovo, Botswana, Tonga, Sint Maarten, Mongolia, Zambia, Egypt, Lebanon, Panama, Kazakhstan, Belize, UAE, Togo, Azerbaijan, Tunisia, Cameroon, Guinea, Italy, Afghanistan, Tanzania, China, Uganda, Gabon, Mozambique, Singapore, Ireland, Kenya, Malawi, Peru, Mexico, Brazil, Ethiopia, Philippines, New Zealand, Slovakia, Bangladesh, Belarus, Moldova, Albania, Gibraltar, Sweden, Zimbabwe, Algeria, Luxembourg, Belgium, Honduras, Kyrgyzstan, Romania, Croatia, Czech Republic, Georgia, South Africa, Indonesia, Germany, Spain, Pakistan, Yemen, France, Morocco, Uzbekistan, Uruguay, Tajikistan, India, North Macedonia, Namibia, Cambodia, Senegal, Serbia, UK, Turkey, Greece, Russia, Colombia, Nicaragua, Argentina, Bulgaria, Vietnam, Ukraine, Armenia
About
Founded in Chicago in 1924, Grant Thornton LLP (Grant Thornton) is the U.S. member firm of Grant Thornton International Ltd, one of the world's leading organizations of independent audit, tax and advisory firms. Grant Thornton has revenues in excess of $1.3 billion and operates 56 offices across the United States with more than 500 partners and 6,000 employees.
Grant Thornton works with a broad range of publicly and privately held companies, government agencies, financial institutions, and civic and religious organizations. Core industries served include consumer and industrial products, financial services, not-for-profit, private equity, and technology. Grant Thornton focuses on serving dynamic organizations that pursue growth holistically — whether through revenue improvement, leadership, mission fulfillment, or innovation.