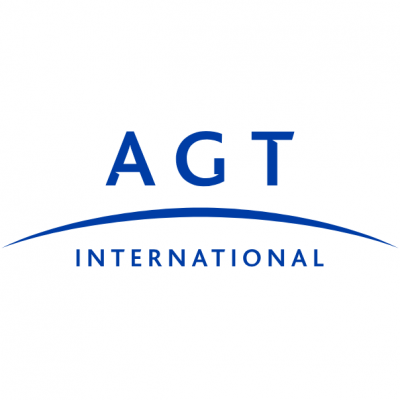 Member
AGT International (formerly AGROTEC SpA)
Member
General
Partners/Competitors
•

909
General
Partners/Competitors
•
909
Details
Types:
Consulting Organization, Supplier
Funding agencies:
IMF, Caritas Internationalis, Mercy Corps, IRI, CLASP, Gavi, IUCN International, JBIC, Nordic Council, GEF, Irish Aid, COMESA, TMA, GCF, OFID, SFD, ADFD, ADB, AfDB, DFAT Australia, GA Canada, DANIDA, FCDO, EBRD, EC, EIB, IADB, KFW, MCC, NDF, NZAID, SIDA, UNDP, USAID, WB, Other, ARDS, AFD, BADEA, Enabel, CDB, GIZ, Government, ISDB, LuxDev, MFA Finland, NADB, NORAD, OSCE, OAS, UNOPS, USTDA, US DoS, UN, OSI, CoE, SDC, IFAD, UNICEF, WHO, UNIDO, UNEP, FAO, ILO, ETF, UNHCR, UNESCO, CIP, FP7, ACTED, EBA, EIOPA, ESMA, Horizon 2020, NHA, CABEI / BCIE, CEDEFOP, ComSec, DBSA, AICS / DGDC, FRONTEX, Alliance, IFES, IRW, JICA, JICS, JSIF, OECD, PIFS, SADC, UEMOA, NPO, AECID, APEC, AU, BOAD, EAC Secretariat, Global Fund, NUFFIC, SPC, UN Women, UNFPA, UNAIDS, CZDA, ECB, BCEAO, CTBTO, EITI, GGGI, IAEA, ICC, ITC, ITU, UNRWA, WFP, WIPO, WMO, CEI, Fairtrade International, IOM, Gates Foundation, AIIB, UNFCCC, UNODC, UNV, NDB, UNU, IRENA, EDB, NIB, CEB, ADA, US CDC, UNCDF, KOICA, FSD Africa, IMO, OPCW, UN-Habitat, UNITAR, ICAO, WTO, BEAC, KFAED, IDC, USDA, US DOL, AGRA, Goal Global, Oxfam International, NEFCO, CAF, ECOWAS, BEIS, SCI, CILSS, Blumont Inc, ACF, FHI 360, DRC, CI, NRC, CRS, WVI, AKDN, ESA
Sectors:
Agriculture, Conflict, Decentralization & Local Development, Disaster Reduction , Education, Energy, Environment & NRM, Fisheries & Aquaculture, Food Processing & Safety, Food Security, Furniture & Office Supplies, Health, Human Resources, Humanitarian Aid & Emergency, Inst. Devt. & Cap. building, Laboratory & Measurement, Land & Erosion & Soil, Livestock (incl. animal/bird production & health), Mapping & Cadastre, Mechanical Engineering, Media and Communications, Migration, Monitoring & Evaluation, Pollution & Waste Management (incl. treatment), Poverty Reduction, Procurement, Refrigeration, Regional Integration, Rural Development, Science & Innovation, SME & Private Sector, Social Development, Standards & Consumer Protection, Trade, Training, Vehicles, Water & Sanitation, Water Navigation & Ports & Shipping
About
Established in 1969, AGT is a leading firm operating at both national and international levels in the fields of agriculture, rural development and environment, offering a wide range of services which include technical assistance, and procurement of high-tech instrumentation and machineries.
The sectors of activity in which AGT is specialised are Agricultural and Rural Development, Fisheries and Aquaculture, Landscaping and Natural Resources, Environment and Renewable Energy, Agribusiness, Agroindustry and Marketing, Poverty Alleviation and Food Security, Livestock and Animal Health, Evaluation of Structural Funds and Projects, Procurement of high-tech instrumentation (eg. Laboratory/Medical, etc.) and machineries, Commodity aid, Trading and Raw Material Procurement Services.
In particular, AGT's services, with respect to the relevant Institutions, mainly consist in project development, procurement, training, evaluation, monitoring and sustainable development.