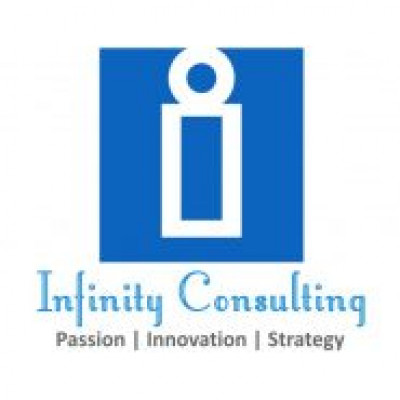 Details
Legal residence:
Sri Lanka
Types:
Consulting Organization
Sectors:
Administration, Advocacy, Corporate Social Responsibility, Culture, Decentralization & Local Development, Democratization, Design, Education, Finance & Accounting, Fundraising, Gender, Human Resources, Human Rights, Industry, Commerce & Services, Information & Communication Technology, Inst. Devt. & Cap. building, Labour Market & Employment, Logistics, Macro-Econ. & Public Finance, Marketing, Media and Communications, Micro-finance, Monitoring & Evaluation, Poverty Reduction, Procurement, Programme & Resource Management, Public Administration, Regional Integration, Research, Risk Management (incl. insurance), Rural Development, SME & Private Sector, Social Development, Statistics, Tourism, Trade, Training, Translation, Transport, Urban Development, Youth
About
Infinity Consulting is a internationally networked leading boutique consulting firm located in Colombo, Sri Lanka. Our company has 3 key operations, Management Consulting, Training and Coaching. As a Management Consulting firm Infinity Consulting is specialized as a Strategy Consulting. We conduct 3 type of trainings Corporate Training, Outbound Training & public training. We conduct Executive Coaching & Life Coaching to selected clients. We have clients across a diverse range of industries, and business challenges.