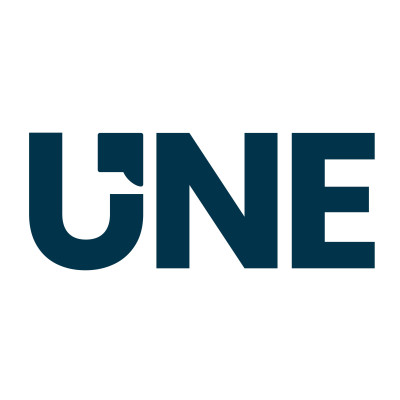 Member
Asociacion Española de Normalizacion - UNE - SPANISH ASSOCIATION FOR STANDARDISATION
Member
General
Partners/Competitors
•

1229
General
Partners/Competitors
•
1229
Details
Types:
Consulting Organization
Funding agencies:
EC, IADB, KFW, SIDA, UNDP, USAID, WB, Other, GIZ, IFAD, UNIDO, FP7, Horizon 2020, AECID, Horizon Europe
Sectors:
SME & Private Sector, Standards & Consumer Protection, Training
About
Spanish Association for Standardisation - UNE (formerly AENOR) is a private non-for-profit organisation. UNE develops technical specifications, which are used by organizations, voluntarily, as a guarantee to improve their competitiveness and to prove the quality and safety of their activities, products and services.
For the development of its activities UNE relies on its members which represent almost all of the Spanish industrial sectors.
UNE helps to cope with the challenges of the organizations in areas such as exports to new markets; the growing importance of innovation and the digital world; training and education, and companies' social responsibility. Therefore, UNE actively contributes to the social, economic and environmental improvement of the whole society.
UNE acts as the contact point for technical standards in the framework of the Technical Barriers to Trade (TBT) Agreement of the WTO. And, UNE promotes the technical harmonization through the ratification and implementation of bilateral cooperation agreements with those countries which are the final destination of the Spanish trade, facilitating the access requirements to those markets.
UNE´s main activities in the area of international cooperation range from providing technical assistance (TA) in international cooperation projects, programmes and policies, to carrying out training and qualifying courses, reports or studies on each of the different stages of a project in the fields related to Quality Infrastructure, competitiveness and trade.
Over the last 25 years, UNE has been actively involved on the implementation and management of international TA projects. Its international cooperation department represents UNE´s natural extension of its daily activities by promoting and developing models in third countries in order to facilitate access to international trade, regional integration, free movement of goods, private sector development, Quality infrastructure, access to market, Trade, product safety, Competitiveness, market surveillance, consumer protection, Regional Integration, Association Agreements and DCFTA with the EU, pre-accession negotiations and capacity building.
UNE´s international technical assistance and cooperation department is managed by a team of highly qualified professionals fully dedicated to the management and implementation of TA projects funded by international organisms such as: EuropeAid, Inter-American Development Bank, Swedissh International development Agency – SIDA, UNDP, GIZ and the WB. Most of the activities in the field of Quality infrastructure (Standardisation, Conformity assessment, Metrology, Inspections, etc.) are performed by in-house senior staff. For that reason, UNE is one of the most active Standardisation body in international cooperation activities in Europe. UNE (former AENOR) has performed more than 600 activities under the international cooperation umbrella, participating in more than 50 projects in over 30 countries worldwide.
UNE is currently a mandated body by the European Commission to participate in TWINNING projects in the field of Quality Infrastructure.