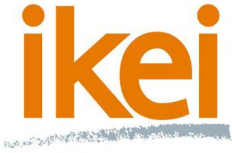 Member
IKEI Research & Consultancy, S.A.
Member
Details
Types:
Consulting Organization
Funding agencies:
EC, IADB, UNDP, WB, LuxDev, CEDEFOP
Sectors:
Finance & Accounting, Information & Communication Technology, Public Administration, SME & Private Sector, Social Development, Training
About
Ikei is an enterprise that provides high quality research and consultancy services to public and private organisations in order to generate value for them and, subsequently, contribute to larger social and economic development.
Ikei was established in June 1977, and it currently works with 28 partners in Latin America and 32 in Europe. Ikei´s major shareholders are seven financial institutions, with the remaining equity belonging to private enterprises and the local Chambers of Commerce (CC). Ikei is the Spanish member of The Observatory of European SMEs (ENSR).
This section allows you to leave comments. Only your team can view them.