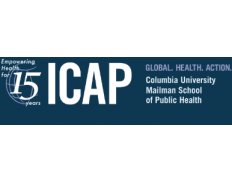 ICAP - Columbia University
Details
Types:
NGO, Consulting Organization
Sectors:
Education, Health, Research
Nr. of employees:
501-1000
About
ICAP was founded in 2004 at Columbia University's Mailman School of Public Health. Now a global leader in HIV/AIDS services, ICAP has supported work at more than 1,200 sites across 21 countries around the world. More than one million people have received HIV services through ICAP-supported programs.
ICAP programs are built on the belief that HIV/AIDS services should be universally available and accessible. ICAP is a global leader in supporting the scale-up of multidisciplinary HIV/AIDS prevention, care, and treatment programs based on a family-focused approach. Currently, ICAP supports 818 sites in 14 resource-limited countries of sub-Saharan Africa and Asia, which provide HIV services to nearly 683,000 people, including antiretroviral treatment to more than 334,000 individuals. In addition, ICAP-supported sites have provided HIV counseling and testing services to nearly 600,000 pregnant women.