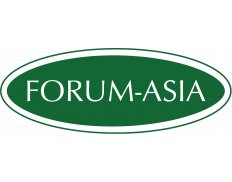 FORUM-ASIA - Asian Forum for Human Rights and Development (Thailand-HQ)
Details
Legal residence:
Thailand
Funding agencies:
EC, Other
Sectors:
Human Rights, Social Development
About
The Asian Forum for Human Rights and Development (FORUM-ASIA) [previously known as Forum-Asia] is a membership-based regional human rights organisation with 81 member organisations in 21 countries across Asia. It is committed to the promotion and protection of all human rights including the right to development.
FORUM-ASIA was founded in 1991 in Manila, The Philippines and opened its Regional Secretariat in Bangkok in 1992. Subsequently, offices have also been opened in Geneva, Jakarta and Kathmandu. It has consultative status with the United Nations Economic and Social Council since 2004.
FORUM-ASIA is committed to building a peaceful, just, equitable and ecologically sustainable community of peoples and societies in Asia, where all human rights of all individuals, groups and peoples - in particular, the poor, marginalised and discriminated against - are fully respected and realised in accordance with internationally accepted human rights norms and standards.