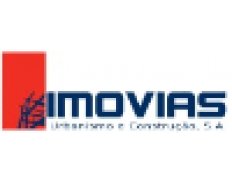 Member
IMOVIAS – Urbanismo e Construção S.A.
Member
Details
Types:
Consulting Organization
Funding agencies:
AfDB, EC, WB, AFD
Sectors:
Civil Engineering, Roads & Bridges
Nr. of employees:
201-500
About
IMOVIAS – Urbanismo e Construção SA . is an Angolan company that operates in the civil construction and public works sector.
Based in Luanda, we have a strong commitment to Angola and its social and economic development. In recent years, we have extended our activities to the various provinces of the country in accordance with our expansion strategy, which is based above all on the premises of quality, versatility, innovation, safety and constant training.

Since the foundation, we have shown our innovative vein, being a pioneer in the use of the best technologies. The use of the best materials, the technical knowledge, the experience of its teams and the rigor they hold have allowed them to carry out all types of work with a high degree of recognition in the market, having been invited to participate in bold engineering projects.