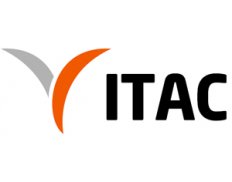 Member
ITAC - International Technical Assistance Consultants S.L.
Member
General
Partners/Competitors
•

134
General
Partners/Competitors
•
134
Details
Types:
Consulting Organization
Funding agencies:
ADB, AfDB, EBRD, EC, EIB, IADB, KFW, UNDP, WB, Other, AFD, GIZ, UNIDO, AECID, AIIB
Sectors:
Administration, Agriculture, Air & Aviation, Architecture, Audit, Banking, Civil Engineering, Corporate Social Responsibility, Decentralization & Local Development, Electrical Engineering, Energy, Environment & NRM, Food Processing & Safety, Fundraising, Health, Industry, Commerce & Services, Information & Communication Technology, Inst. Devt. & Cap. building, Law, Logistics, Macro-Econ. & Public Finance, Marketing, Mechanical Engineering, Mining, Pollution & Waste Management (incl. treatment), Procurement, Programme & Resource Management, Public Administration, Risk Management (incl. insurance), Roads & Bridges, Rural Development, SME & Private Sector, Statistics, Tourism, Trade, Transport, Urban Development, Water & Sanitation, Water Navigation & Ports & Shipping
About
ITAC is a leading International Consulting Firm providing global solutions for Infrastructure Development. With focus in Energy, Water and Transport Services Utilities, we provide policy advice, sector planning, programme formulation and implementation. Functionally, we are specialized in Structuring Financial Solutions, Technology Innovation, Regulation and Institutional Development. We work for Governments, Companies and Public Services Institutions.