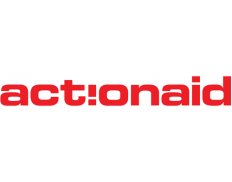 ActionAid International Secretariat (South Africa HQ)
Details
Legal residence:
South Africa
Funding agencies:
AfDB, EC, Other, AICS / DGDC
Sectors:
Education, Food Security, Health, Poverty Reduction, Programme & Resource Management, Social Development
About
ActionAid South Africa is a nationally registered civil society organisation and a part of the ActionAid International Federation, a global social justice federation working in 45 countries around the world. We work with people living in poverty and exclusion to build sustainable, people-centred and just alternatives to injustice and inequality.
Guided by feminist analysis and a Human Rights-Based Approach (HRBA), we see the interconnections between people's struggles for social transformation. We ally ourselves primarily with the youth, grass-roots communities, like-minded organisations and social movements to develop initiatives and campaigns that address the systemic drivers of poverty, injustice and inequality in South Africa.