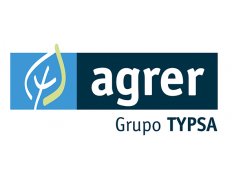 Member
AGRER S.A - N.V (Belgium)
Member
General
Partners/Competitors
•

932
General
Partners/Competitors
•
932
Details
Types:
Consulting Organization
Funding agencies:
ADB, AfDB, DANIDA, EBRD, EC, EIB, KFW, MCC, WB, Other, AFD, Enabel, GIZ, Government, LuxDev, UN
Sectors:
Agriculture, Environment & NRM, Food Processing & Safety, Land & Erosion & Soil, Poverty Reduction
About
Established in 1959, AGRER carries out studies and provides assistance for design and implementation of projects in the framework of international co-operation and partnership agreements.
AGRER provides services financed by the European Union, the World Bank, by specialised agencies of the United Nations, by Regional Development Banks, by public and private sectors.
In Belgium, the company employs a team of 25 staff members including agronomists, engineers, economists, trainers and experts in logistics and management. This team is organised in operational departments which co-ordinate and supervise studies and projects' implementation. Those departments are supported by a Marketing Unit upstream and by an Administrative Unit downstream.