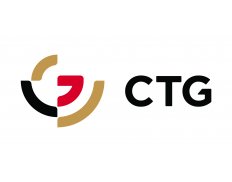 Member
CTG Global UAE - Committed To Good
Member
Details
Types:
Consulting Organization
Funding agencies:
AfDB, UNDP, WB, Other, UNOPS, WIPO
Sectors:
Administration, Air & Aviation, Civil Engineering, Conflict, Electrical Engineering, Energy, Environment & NRM, Finance & Accounting, Grants & Grant Schemes, Health, Human Resources, Humanitarian Aid & Emergency, Industry, Commerce & Services, Information & Communication Technology, Inst. Devt. & Cap. building, Justice Reform, Laboratory & Measurement, Labour Market & Employment, Land & Erosion & Soil, Law, Logistics, Macro-Econ. & Public Finance, Mechanical Engineering, Media and Communications, Monitoring & Evaluation, Other, Pollution & Waste Management (incl. treatment), Procurement, Programme & Resource Management, Public Administration, Research, Roads & Bridges, Rural Development, Security, Social Development, Trade, Training, Translation, Vehicles, Water Navigation & Ports & Shipping
Nr. of employees:
1001-5000
About
CTG is a Human Resources Service Company specializing in Recruitment, Management Consultancy, Human Resources support services and Monitoring & Evaluation in post disaster and post conflict countries around the world.
CTG provides services to humanitarian organizations, government, non-governmental organizations, businesses, security companies and individuals that enables them to focus on their core business and the achievement of their objectives in hostile and threatening environments as we provide a safe and secure environment for them to do so and alleviate them of their risks, crisis and personnel management problems.