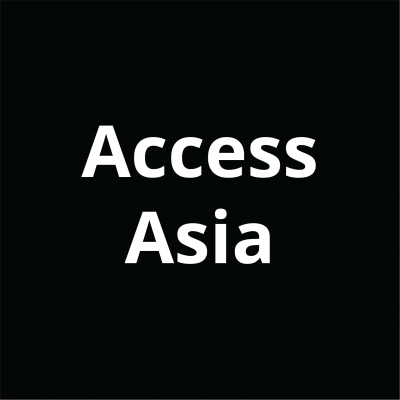 Details
Legal residence:
Bangladesh
Types:
Consulting Organization, Engineering Firm, Supplier
Funding agencies:
IFRC, IMF, WWF Global, Caritas Internationalis, IRI, IUCN International, JBIC, SlovakAid, UNWTO, OFID, DANIDA, EC, IADB, SIDA, WB, Other, GIZ, SDC, IFAD, WHO, ILO, IFES, IRW, JICA, JICS, AECID, NUFFIC, IAEA, ICC, ITC, ITU, WFP, WIPO, WMO, Fairtrade International, IOM, IRENA, KOICA, IMO, ICAO, WTO, Oxfam International, SCI, CILSS, SECO, Blumont Inc, FHI 360, CI, WVI
Sectors:
Administration, Advocacy, Agriculture, Air & Aviation, Anti-Corruption, Architecture, Audit, Banking, Border Management, Civil Engineering, Civil Society & NGOs, Conflict, Corporate Social Responsibility, Culture, Decentralization & Local Development, Democratization, Design, Disaster Reduction , Education, Electrical Engineering, Energy, Environment & NRM, Finance & Accounting, Fisheries & Aquaculture, Food Processing & Safety, Food Security, Fundraising, Furniture & Office Supplies, Gender, Grants & Grant Schemes, Health, Heating, Human Resources, Human Rights, Humanitarian Aid & Emergency, Industry, Commerce & Services, Information & Communication Technology, Inst. Devt. & Cap. building, Justice Reform, Laboratory & Measurement, Labour Market & Employment, Land & Erosion & Soil, Law, Livestock (incl. animal/bird production & health), Logistics, Macro-Econ. & Public Finance, Mapping & Cadastre, Marketing, Mechanical Engineering, Media and Communications, Micro-finance, Migration, Mining, Monitoring & Evaluation, Nuclear, Other, Pollution & Waste Management (incl. treatment), Poverty Reduction, Printing, Procurement, Programme & Resource Management, Public Administration, Refrigeration, Regional Integration, Research, Risk Management (incl. insurance), Roads & Bridges, Rural Development, Science & Innovation, Security, SME & Private Sector, Social Development, Standards & Consumer Protection, Statistics, Telecommunications, Tourism, Trade, Training, Translation, Transport, Urban Development, Vehicles, Water & Sanitation, Water Navigation & Ports & Shipping, Youth
About
The Company's registered office in Gulshan-2, Dhaka, Bangladesh. From the beginning, it started providing specialized consulting services in the fields of Information Technology, Water Resources Engineering, Roads & Highways, Bridge Engineering, Railway, High Rise buildings, Silos, Drainage, Water Supply & Sewerage Engineering, Environmental Engineering, Fisheries, and other infrastructural Development Sectors.
Access Asia Limited maintains a highly experienced team of multi-disciplinary professionals in the company. Its professionals have experiences of working at home and overseas.
Access Asia Limited has been working in association with national and international firms. Most of its projects are funded by the Bangladesh Government, International Development/UN Agencies, and bi-lateral donors such as IDA, ADB, OPEC, Aus-AID, JBIC, JICA, USAID, WFP, DFID. During the last year, the company worked on several important & large projects with various agencies/private companies.