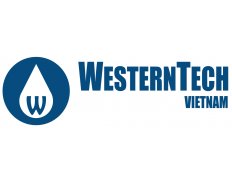 WESTECH Vietnam JSC (t/a WESTERNTECH VIET NAM., JSC)
Details
Types:
Consulting Organization, Supplier
Sectors:
Environment & NRM, Pollution & Waste Management (incl. treatment), Water & Sanitation
About
The main areas of operation of WesternTech Vietnam include:
+ Supply of materials and equipment in the field of water treatment, waste water and environment
+ Designing, installing, operating technology transfer of water treatment, waste water and environmental

Western Western Vietnam. Founded by professionals with a high level of expertise and dedication to the environment. Teams of experts and engineers at WesternTech Vietnam are professionally trained, experienced in technology, management and project coordination in environmental technology field with dynamic, creative and enthusiastic. The young people have helped WesternTech Vietnam to undertake projects in many areas to ensure quality and efficiency.
Westerntech Vietnam aims to become a leading distributor in the field of supplying water, wastewater and environmental equipment, contributing to the cause of environmental protection and bring jobs to Employees, contributing to the common development of society.