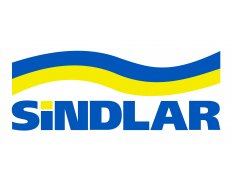 Member
SINDLAR Group s.r.o.
Member
Details
Legal residence:
Czech Republic
Types:
Consulting Organization
Funding agencies:
EBRD, EC, EIB, WB, Other
Sectors:
Environment & NRM, Land & Erosion & Soil, Water & Sanitation
About
SINDLAR Group provide the widest possible range of services in the field of water management and especially to ensure the interconnection of hydraulic structures with sustainable development of human society, protection of natural resources and biodiversity.
The range of our services is focused on consultancy and design preparation, including construction supervision. One of the important parts of project preparation is analyses and concepts of landscape, water management and territorial planning. Our group is able to solve the most complicated projects for the clients of public or private sector and it has a broad list of successfully completed projects (references). Recently we have intended to penetrate new markets and to gain new clients from countries outside the European Union.
All of our holding companies and business representations in cooperation with consortium partners also offer complex services in the area of architecture, territorial planning, road constructions, geological and geophysical engineering, hydrogeology and water resources, including the Geographic Information Systems.
In addition to that, the holding group is active in research and publishing activities focused on innovative and environmentally considerate technologies of water management in landscape and renewable energy resources.