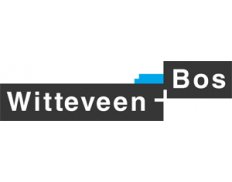 Member
Witteveen Bos Raadgevende ingenieurs B.V.
Member
Details
Legal residence:
Netherlands
Types:
Consulting Organization, Engineering Firm
Funding agencies:
ADB, AfDB, DANIDA, FCDO, EBRD, EC, EIB, IADB, KFW, UNDP, USAID, WB, Other, Enabel, GIZ, Government, ISDB, UN, SDC, UNICEF, UNIDO, UNHCR, Horizon 2020, NUFFIC, GGGI, UNRWA, UNODC
Sectors:
Civil Engineering, Disaster Reduction , Energy, Environment & NRM, Mining, Pollution & Waste Management (incl. treatment), Transport, Urban Development, Water & Sanitation, Water Navigation & Ports & Shipping
Nr. of employees:
1001-5000
About
General
Witteveen+Bos is an engineering and consulting firm, established in the Netherlands in 1946, with currently over 1,350 professionals across the Netherlands and 15 branch offices worldwide. The many international projects that we have successfully completed over the years are evidence of our effective expertise and ability to adapt to local requirements. We are able to keep abreast with changes in society and thus with the needs and preferences of our clients. We always aim to be creative and innovative while offering cost-effective solutions.
Mission
Witteveen+Bos offers its clients valued-added consultancy and design services. We deliver reliable solutions built on knowledge, experience, intellect and social insight. At Witteveen+Bos we provide an exciting and inspiring working environment. Professionalism, respect and integrity are our core values.
Vision
We strive to be a top-class consultancy and engineering firm. To deliver top performance it is essential to have an international outlook towards products and markets. A precondition is to be an attractive employer for professionals. We wish to retain our identity and independence and to be acknowledged as an organization that delivers high quality.
We wish to assure our continuity by good financial and non-financial results. An important objective for us is to perform our work in a socially responsible way. Our code of ethics lays out principles for doing business fairly and defines our standards and values.
Areas of Expertise
Witteveen+Bos provides consultancy and engineering services on a wide variety of projects requiring different areas of expertise. In order to keep abreast of new challenges and developments in these different areas of expertise and to ensure an effective management and coordination of our services, we are organized in four business lines with individual groups offering complimentary knowledge and expertise.
Energy, water and environment
- Asset Management
- Digital Technologies
- Drinking Water
- Industry and Energy
- International TA
- Soil Remediation
- Land Management
Infrastructure and Mobility
- Civil Structures for Railways
- Construction Management
- Infrastructural Engineering
- Smart Infra Systems
- Traffic and Roads
- Underground Infrastructure
Built Environment
- Area Development
- Buildings
- Environmental Law
- Planning Studies & Process
- Management
- Urban Development
- Energy Transition
Deltas, Coasts and Rivers
- Ecology
- Coasts, Rivers and Land
- Reclamation
- Flood Protection
- Hydraulic and Geotechnical
- Ports and Waterways
- Water Management

Global presence
As one of the leading consulting engineering firms in the Netherlands, our knowledge and expertise is also frequently called upon from abroad. More than 30 % of our annual turnover is achieved through international projects.
Witteveen+Bos has a number of international offices and registrations in Indonesia, Singapore, Vietnam, Kazakhstan (3x), Dubai (UAE), United Kingdom (UK), Belgium (3x), Latvia, Ghana, Panama, and Russia