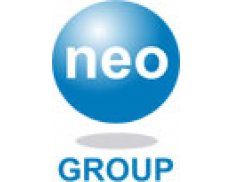 Details
Types:
Consulting Organization
Sectors:
Information & Communication Technology, Programme & Resource Management, Research, Risk Management (incl. insurance)
About
Neo Group was founded by serial entrepreneur, Atul Vashistha. Atul began with the principle that talent in low cost locations and outsourcing firms, leveraged appropriately could create sustainable competitive advantage.
Neo Group helps organizations benefit from the rise of services globalization, automation and outsourcing around the world. We help create sustainable competitive advantage through:
* Advisory – Since 1999, Neo Group has advised and supported Global 5000 clients in optimizing corporate and business functions through the sourcing levers of automation, analytics and global talent
* Risk Monitoring – Since 2012, Supply Wisdom has been a leader in providing real-time and continuous risk monitoring of suppliers and locations globally.
* Governance Services – The Program Management solutions help client Manage, Monitor and Improve supply relationships. To provide these services, we draw upon our global resources, process expertise and analytical tools.