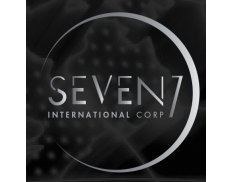 Details
Types:
Consulting Organization, Supplier
Sectors:
Information & Communication Technology, Telecommunications
About
SEVEN INTERNATIONAL CORP. is an American company founded in 2007 with 25 years of experience in the procurement of U.S. and Chinese markets. Experienced in the marketing of Venezuela and Colombia markets as a supplier of technology in the field of Electronics, Computer and Telecommunications
SEVEN INTERNATIONAL CORP created for the principle goal of supplying companies such as ANATEL and NEUTRON with operations in Venezuela and Colombia, both belong to the KTS Corporate Group and it's product needs. Established as a shopping channel basing International operations in the city of Miami as this is an important port of trade and finance for the Americas.
We have relationships with companies in the USA and Europe; Manufacturers, designers and OEMs in Asia. We are the distribution and communication channel (gateway) between customers and suppliers. We have experience in controlling traffic from Asia to Europe to USA and we know the details and needs in Latin American Customs.