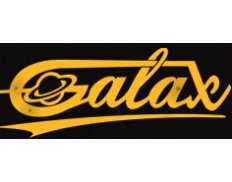 Details
Legal residence:
Bosnia and Herzegovina
Sectors:
Civil Engineering, Industry, Commerce & Services, Roads & Bridges
About
In 1990, the company for the production and marketing of services DOO "GALAX" Donji Žabar started its operations, whose main activity is the trade of construction materials. Immediately after the registration of the company, a building material store was opened, located on the Arizona Road,
near the Arizona Marketplace. Today, there is a warehouse at that place, where the administrative building of the company is located.
As a positive impression was made, the company developed and occupied the region, so DOO "GALAX" owns another warehouse for building materials located on the Malaysian road, Brod settlement, Brcko municipality.
DOO "GALAX" in 2003, becomes the majority owner of ODP "Novogradnja" and renamed the company into DD "GALAX civil engineering" Brčko,
which deals with the execution of works in civil engineering and hydraulic engineering, designing and manufacturing of asphalt and concrete mixtures in the municipality of Brčko
and beyond. After the privatization, the expansion of the company begins, its own asphalt and concrete base opens, then the separation of stone and gravel as well as crushers,
which are located on the Arizona road, across the GALAX warehouse. The number of successfully completed jobs is increased.
A special reputation has been created, thanks in particular to the exceptional quality of the works. Significant funds are invested in the procurement of new, more
modern equipment, as well as for the professional development of workers.
In proportion to the expansion of the company, a large number of workers are employed, so the company gets the need to open Motel & Restaurant "Lovac" in the immediate vicinity of GALAX warehouse, which will supply food workers on the ground as well as open to various clients and give them full discretion and respect .