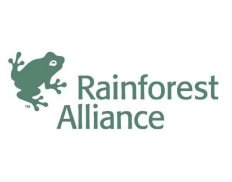 Member
Rainforest Alliance USA HQ
Member
Details
Types:
Consulting Organization
Funding agencies:
IADB, MCC, WB, Other, GIZ, AECID
Sectors:
Agriculture, Environment & NRM, Livestock (incl. animal/bird production & health), Tourism
Nr. of employees:
201-500
About
The Rainforest Alliance works to conserve biodiversity and ensure sustainable livelihoods by transforming land-use practices, business practices and consumer behavior.
Companies, cooperatives and landowners that participate in our programs meet rigorous standards that conserve biodiversity and provide sustainable livelihoods in agriculture, forestry and tourism sectors.
3 Partners and Competitors found for this organization.
Full access to Partners and Competitors information is provided to Members only.
Please contact our Membership Department for more information on how to become a member.