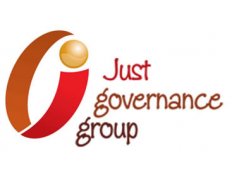 Details
Types:
Consulting Organization
Funding agencies:
GA Canada, MFA Finland
Sectors:
Civil Society & NGOs, Democratization, Gender, Human Rights, Inst. Devt. & Cap. building, Justice Reform, Poverty Reduction
About
The Just Governance Group Ltd is a consulting company incorporated under federal legislation in Canada, with its head office in Ottawa, Canada. Its director is Kimberly Inksater, educated in social sciences and law, and with 20 years of professional experience in human rights, democratic development, conflict prevention and justice issues in the Americas.
An innovative international consulting and knowledge development network that focuses its work on human rights, justice, democracy and peace.
The mission of the Just Governance Group is to influence and contribute to the development of just societies by applying sound theoretical and practical knowledge in governance and justices initiatives internationally. The Just Governance Group believes that a just society is characterized by its degree of:
Respect for human rights
Respect for the rule of law
Participation and inclusion
Gender equality
Constructive dialogue
Commitment to participatory democracy
Respect for difference and pluralism
Equitable wealth distribution and opportunities for economic participation