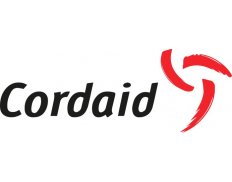 Member
Details
Legal residence:
Netherlands
Funding agencies:
EC, WB, Other, GIZ, NUFFIC
Sectors:
Conflict, Disaster Reduction , Health, Humanitarian Aid & Emergency, SME & Private Sector
Nr. of employees:
201-500
About
For over a century, Cordaid has been fighting poverty and exclusion in fragile and conflict areas: http://www.cordaid.org/

Cordaid is the Catholic Organisation for Relief & Development Aid, with its headquarters in the Netherlands.
Cordaid is a global development organization whose mission is to create flourishing, self-reliant communities in the world's most fragile and conflict-affected areas. Together with local actors, we rebuild trust and stability by tackling multiple challenges in healthcare, education, food security and more. We use Performance Based Financing and local investments to secure solutions to complex problems. Our results are visibly shared, through open data and open development, empowering objective and transparent citizen engagement in the South and North.

We do this by enhancing safety, by creating opportunities and bringing out the best in people. Our network consists of 634 partner organizations in 34 countries in Africa, Asia, the Middle East and Latin America. As social entrepreneurs we work together with parties who want to participate in development and cooperation. With almost 400,000 private donors we enjoy broad public support and are deeply rooted in Dutch society.

100 years of experience
The last 100 years Cordaid has been helping the most vulnerable people worldwide. Times have changed, but our mission has not. Today we work in the most vulnerable regions and conflict areas worldwide as well as in the Netherlands, as our 100 years' experience has taught us that creating opportunities is key for all.
Specialties: development cooperation, project administration, poverty alleviation, small scale entrepreneurship