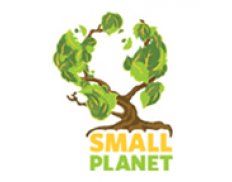 Small Planet Consulting Inc.
Details
Types:
Consulting Organization
Sectors:
Marketing, Programme & Resource Management, Tourism
About
Small Planet Consulting Inc. (SPC) is a consulting and marketing organization located in Vancouver, Canada specializing in tourism. It was founded in 2002 by Judi Karwacki – a tourism expert with over 30 years of travel experience, who has led the company to demonstrate the efficient and practical product and market development that is necessary to obtain social, economic, cultural and environmental advantages in tourism. The SPC's tagline is "A better world through better tourism."
SPC offers a variety of tourism services such as research, business management, marketing & project management, to different tourist destinations, companies and corporations. The agency applies the required knowledge about and assumptions of a commercial centre in order to guarantee a fruitful travel industry experience, regardless of the destination. SPC provides advisory and technical services to help its customers to execute their projects.
SPC specializes in experiential travel and niche tourism. The agency has experience in working with indigenous communities and companies in Canada and abroad. Other areas of expertise include agricultural, horticultural, ecological and birding communities, as well as cultural tourism. They have undertaken projects with CARANA Corporation, the British High Commission Georgetown, Commonwealth, CREST, Deloitte, KPMG, IDB, USAID, World Bank, etc.