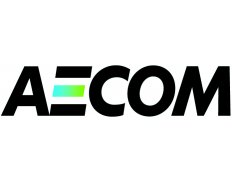 Aecom Turkey Danışmanlık ve Mühendislik Ltd. Şti. / AECOM
Details
Types:
Consulting Organization, Engineering Firm
Funding agencies:
EBRD, EC, EIB
Sectors:
Architecture, Civil Engineering, Design, Energy, Environment & NRM, Health, Roads & Bridges, Transport, Water & Sanitation
Other offices:
China, Italy, Bulgaria, France, Spain, Papua New Guinea, Uganda, Sri Lanka, Saudi Arabia, Iraq, Spain, USA, Vietnam, UAE, Bolivia, Switzerland, Peru, USA, Colombia, Ireland, Mozambique, Tanzania, Kenya, Panama, Belgium, Kazakhstan, Poland, Russia, Cote d'Ivoire, China, New Zealand, Bosnia and Herzegovina, Ukraine, Hong Kong, Indonesia, UAE, Mexico, Croatia, UK, Singapore, Philippines, Hong Kong, Argentina, India, Romania, Czech Republic, Canada, South Africa, Hong Kong, USA, Australia
About
AECOM Capital was founded in 2013 as the investment platform of AECOM Technology Corporation and designed to invest in public infrastructure and private real estate opportunities as a joint venture partner that leverages the AECOM Technical and Management Support Services Platform. The AECOM team seeks to play an important role with potential project partners as our clients pursue alternative-delivery options and look for partners who can provide capital along with traditional services.
With primary offices located in New York City and Los Angeles, AECOM Capital participates as a joint venture partner, seeking to maximize returns, and provide "best-in-class" project execution capabilities on complex projects through a construction management and services affiliate, Tishman Construction, an AECOM company.