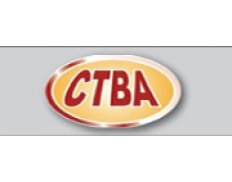 Details
Types:
Consulting Organization, Engineering Firm, Supplier
Sectors:
Civil Engineering, Electrical Engineering, Trade
About
Hanoi Generator Company was established under the business registration certificate No. 0104000104 issued by the Department of Planning and Investment of Hanoi on 18 December 2003 and has its head office Location: Lam Du, Bodhi, Long Bien, Hanoi. After a period of operation, our company has expanded production scale, business and has built new facilities at: Km 12 - National Highway 1A - Vinh Quynh - Thanh Tri - Hanoi; Factory: Ha Binh Phuong
Industrial Zone - Van Binh Commune - Thuong Tin - Ha Noi. The company has experienced technicians, many years working in the field of manufacturing power transformers in the Enterprise House. country. A team of qualified technical workers trained through the school is a resource that is the basis for creating quality products for the Company.
Company's scope of business :
- Production, repair and maintenance of one-phase MBA, three-phase oil immersion; Dried, naturally cooled, or forced by the fan; The MBA is a self-expanding, oil-free, oil-cooled MBA with a capacity of up to 10,000kVA and a voltage of up to 35kV. Made to order of customers.
- Design and installation of transformer stations with a capacity of up to 2,500 kVA with voltage up to 35 kV.
- Construction of electric transmission line works. Production, repair, installation, maintenance of electrical and electronic equipment with voltage up to 110 kV.
- Trading materials and consumables (mostly industrial machinery and equipment). Manufacturing and processing mechanical products.