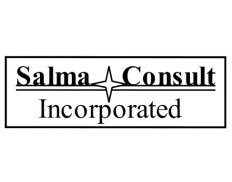 Details
Types:
Consulting Organization
Sectors:
Administration, Agriculture, Anti-Corruption, Banking, Civil Society & NGOs, Corporate Social Responsibility, Culture, Design, Energy, Environment & NRM, Finance & Accounting, Food Processing & Safety, Food Security, Furniture & Office Supplies, Human Resources, Humanitarian Aid & Emergency, Industry, Commerce & Services, Inst. Devt. & Cap. building, Logistics, Macro-Econ. & Public Finance, Marketing, Micro-finance, Mining, Monitoring & Evaluation, Other, Pollution & Waste Management (incl. treatment), Poverty Reduction, Procurement, Programme & Resource Management, Regional Integration, Research, Risk Management (incl. insurance), Rural Development, Security, SME & Private Sector, Standards & Consumer Protection, Statistics, Telecommunications, Trade, Training, Transport, Vehicles, Water Navigation & Ports & Shipping
Status:
Inactive
The organization is either inactive or does not exist anymore.
About
At Salma Consult Inc. we focus on International Trade and Foreign Direct Investment between the United States and Africa. In trade we offer a range of opportunities in collaboration with our unique partners. The services we provide rand from trade financing, trade insurance to risk analyis. In Foreign Direct Investments, we help in project projections, due diligence, monitoring, and evaluation. We connect projects to financiers in a balanced relationship that benefits all our clients. We work with non-profit and international aid initiatives as well to deliver cutting edge projects to those in need.