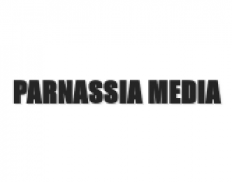 Details
Types:
Consulting Organization
Sectors:
Media and Communications
About
Parnassia Media is a multilingual editorial agency that provides engaging, culturally spot-on content worldwide. We offer the complete language solution: transcreation, localisation and editorial project management.
Since 1998, we have been working alongside market-leading brands to help their businesses grow across the globe, e.g. Jaguar, Mazda, Land Rover, Volvo, Jeep, Chrysler, Christie's International Real Estate, London 2012, America's Cup, Eurostar, UEFA, IKEA, Liebherr, Panini and Canon.
Our mission is to provide world-class multilingual editorial services: translation, localisation/transcreation and editing.
Our goal is to deliver dynamic, on-brand content that enables our clients to develop successfully in the global marketplace. We make sure our multilingual content is totally in line with our clients' aspirations.
Our vision is to be the most successful and respected multilingual editorial agency in Europe.
Parnassia Media is a boutique agency – we don't keep a database of 5000+ linguists, we know our team! Our team consists of 50+ highly skilled and carefully chosen native-speaking editors, copywriters, translators, proofreaders, designers and typesetters based all over the world. We are confident that we offer content that's unmatched in quality in European languages, Russian, Arabic, and South-American and Asian languages.
We have good reason to believe you won't find a better multilingual editorial agency.